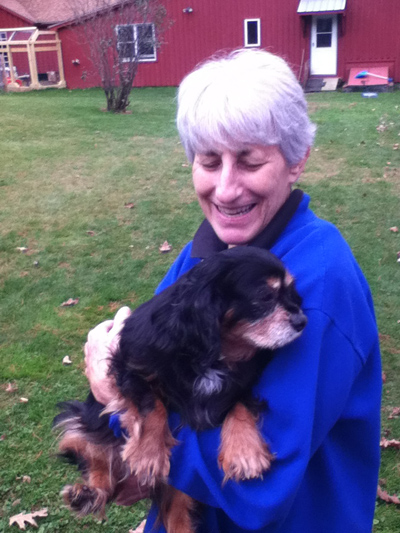 I have lived in the Pioneer Valley for the past 17 years. Before embarking on this semi-retired passage of my life, I owned and managed a private career school for cosmetology and esthetics (skin care) education and opened the first full service day spa, Brooks & Butterfield, both Northampton-based. I have been involved in animal rights and animal welfare for many years.
Since moving to the Charlemont-Shelburne Falls area, I've become acquainted with Leslie and Ed Grinnell, owners of Eddie's Wheels (www.eddieswheels.com). Leslie and Ed custom design wheelchairs for disabled companion animals and provide them and their care givers valuable guidance and support. I have volunteered at Eddie's Wheels and have had the privilege and opportunity to meet many wonderful dogs and cats who seek wheelchair assistance to regain mobility.
Please don't hesitate to contact me if you have any questions or need additional information.
I look forward to warmly welcoming you and your pets to Cavalier Cottage.
Patricia Butterfield
Owner